This dessert pizza is beautiful and loaded with flavors through its colorful layers of fruit.  Or, fruit pizza for breakfast, anyone?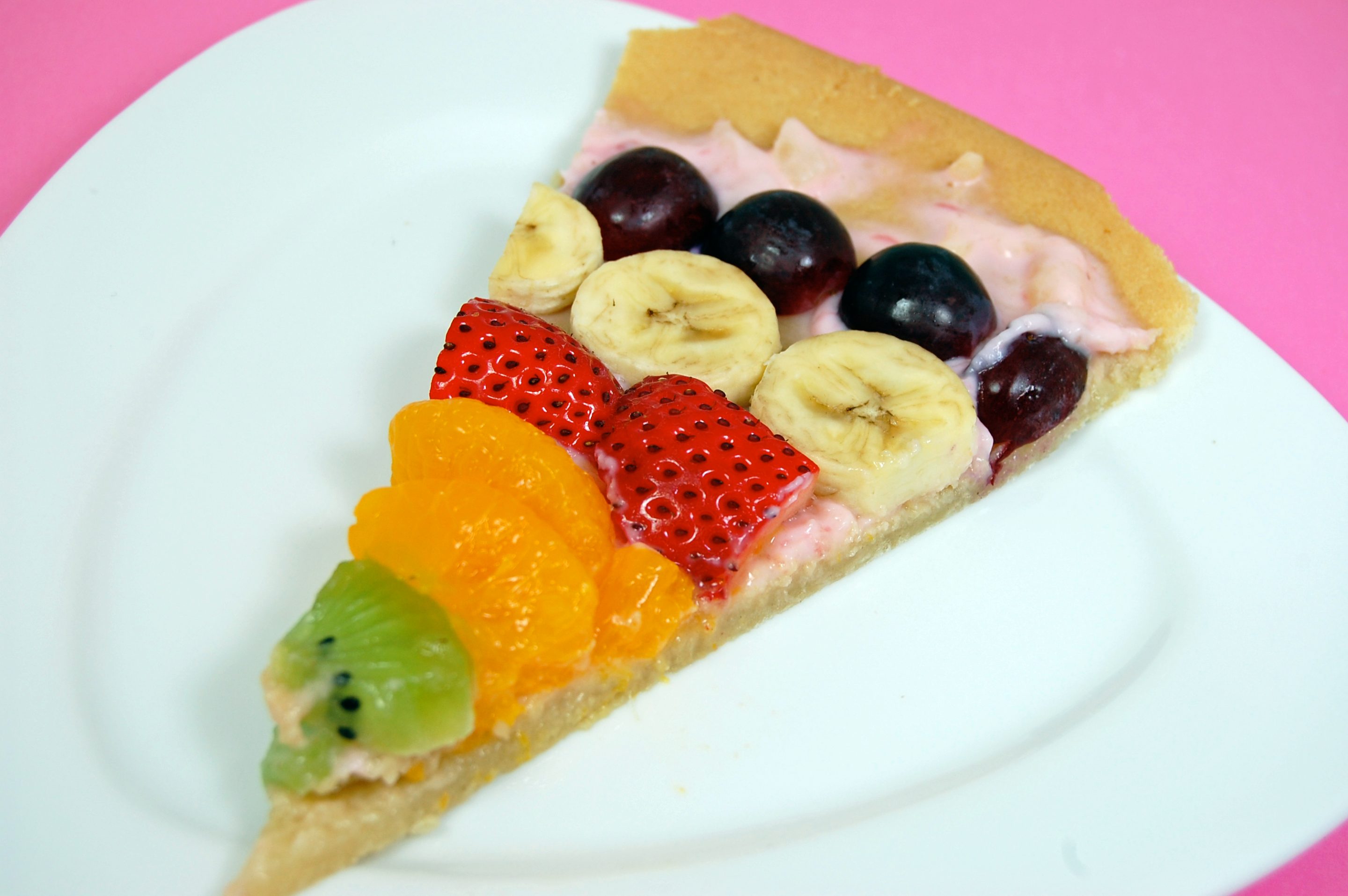 Last  night, my girlfriends and I watched 4 hours of the Bachelor finale.  The six of us girls watched the season together, but not on Mondays as it was aired.  Instead, we watched it recorded on Tuesdays.  However, the finale was 3 hours on Monday and then an additional hour on Tuesday.  So, we watched the recorded 3 hours and then the 1 hour 'live'.
This season's finale was shocking…well…shocking for those of you who did not pay a visit to RealitySteve.  I was one to go read the spoilers, so I knew what was going to happen..just not exactly how.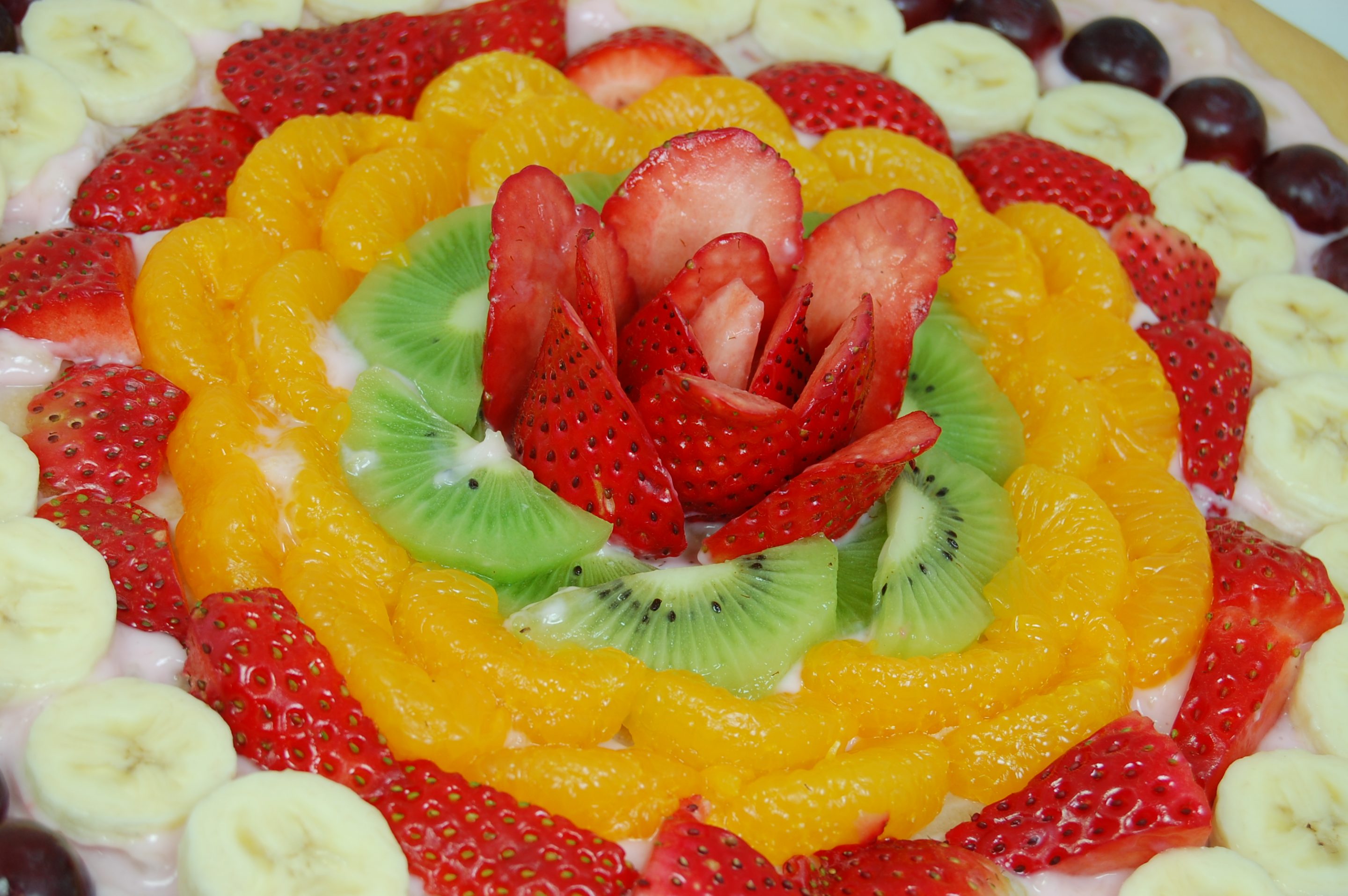 If you've never watched the Bachelor, you should know that it is a reality show where one single guy is signed on to be the Bachelor and has to choose who he is going to propose to out of 25 women.  These women are the finalists from thousands who auditioned for the show.  The season includes weeks of the process of elimination.  After spending a week with the girls, the Bachelor decides who should be sent home and who gets to stay for another chance.  Finally, after so many weeks there are only 2 girls left…and this year, he fell in love with both.  (So ABC says portrays.)
The symbol for the Bachelor's acceptance of the ladies he decides to keep each week is a rose.  He stands in front of all the women from the week and starts handing out roses one by one.  However, there are fewer roses than girls, so someone's always going home.  When he hands out the rose, he usually says something like "So-and-So, will you accept this rose?" and So-and-So usually says something like "absolutely!"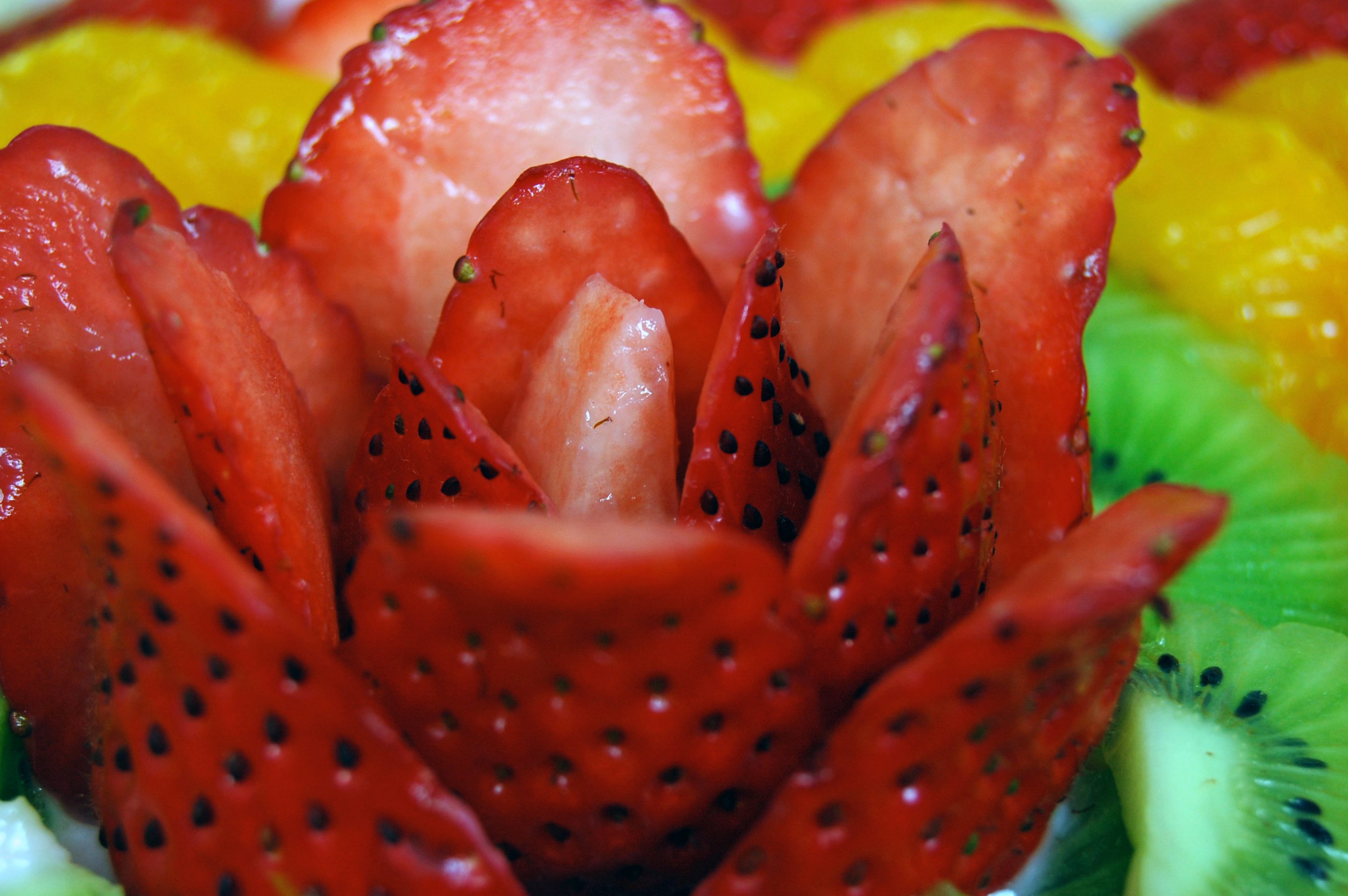 For our finale night with my gilfriends, one of the gals brought us all pizza.  I decided to serve a dessert that would go with the Bachelor theme.  So, I made my favorite Fruit Pizza and added a strawberry rose for the center.  I brought the dessert out at the end of the first two hours of the show and asked the girls "Will you accept this rose?" and they said "absolutely!"